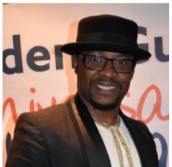 Nasser Kazinda
2020-2021 Student President
I am a second year Law student. I love meeting people, cooking,
swimming and reading. As student president, I intend to see fellow
students' blossom as we journey through Bloomsbury Institute. I aim to
continue the good work of my predecessors and collectively create a
Student Guild that gives us a sense of belonging. Where we can have
fun and become the best version of ourselves.