Nasser Kazinda – Student President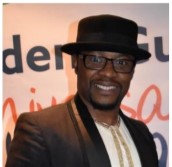 I am a second year Law student. I love meeting people, cooking, swimming and reading. As student president, I intend to see fellow students' blossom as we journey through Bloomsbury Institute. I aim to continue the good work of my predecessors and collectively create a Student Guild that gives us a sense of belonging. Where we can have fun and become the best version of ourselves.
Manifesto: https://youtu.be/uxOMMejsAi0
Isabella Epure – Activity Officer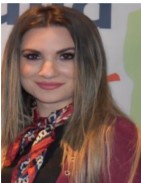 I am a final year Law student. I love reading, riding horses, going to the gym to enhance my wellbeing. I also spend time supporting different charities, helping the underprivileged abroad. I enjoy challenging myself by trying new things. As an activity officer, I hope to improve student activities and promote talents through different events. I believe we owe it to ourselves to embrace all aspects of student life, especially in these challenging times.
Manifesto: https://youtu.be/5LqcGwYwV-Q
Georgiana Ursachescu – Equality Society Leader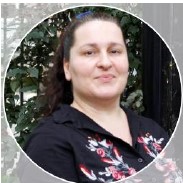 Georgiana is a final year law student and in her spare time, she likes to help those around her which has enhanced her communication skills. The role of Student Trustee, Peer Advisor, PAL Leader and Student Rep has been a catalyst to becoming the Equality and Diversity Society Leader. She enjoys learning new cultures and traditions which helps understand the world better.
Manifesto: https://youtu.be/yxsOe1yzbYQ
Veronica Wilson – Law Society Leader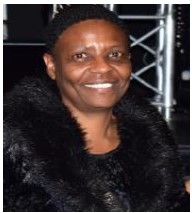 I am in my second year studying LLB Law. I have been a Student Rep since I started at Bloomsbury Institute and found it really rewarding. I have applied for this role because I love to be involved and proactive. I believe in fairness, justice, equality and recognise everyone as unique. My aim is to bring the best out of people and create memorable experiences for students as we study together!
Manifesto: https://youtu.be/90Zpvdq-XpM
Eugenia Drobot – Business Society Leader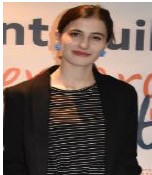 I am in the third year of Business Management. I enjoy meeting people with the same passion, especially with a different background. I like it when we share ideas and experiences. Over the years, I have studied theatrical art, which has had the greatest impact on my personality. I am energetic and positive; I love group games. I like to help and cheer up those around me.
Manifesto: https://youtu.be/BHgsu9ONIp8
Andreea Ghena – Accounting Society Leader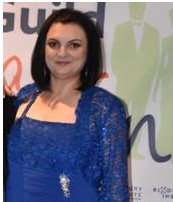 I am an immigrant from Romania, I came to the UK driven by the "American Dream" which in my case was the London Dream! I have experienced what it's like to sleep rough, get food and showers from homeless centres. However determined to succeed I took my AAT Level 2 in Bookkeeping before enrolling at Bloomsbury Institute, now in my final year of Accounting and Finance. Giving birth to my first daughter in the midst of challenges helped me believe nothing is impossible when dreams meet action.
Manifesto: https://youtu.be/Tg7RoxEeHpg
Gergana Atanasova – Accounting Assistant Society Leader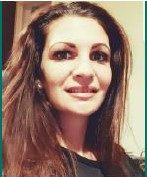 My name is Gergana Atanasova. I am a 2nd year Student at Bloomsbury Institute, London, UK Course: BA (HONS) Accounting and Financial Management. Previously, I completed a Course: ESOL Level 1,2 (2017-2019) at Waltham Forest College, London, UK, Bilingual High School speaking Bulgaria French, Russian. I also work as an Administrative Officer for a small company. I am married with two children.
Manifesto: https://youtu.be/uCYGwuA8h10
Luis Antonio Rafael Fernandez – Football Club Leader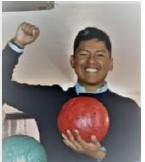 I am a second year Business and Management Student, a young man born in Bolivia. I love helping students engage with different kinds of sports, especially football. This has been a passion which has enabled me to manage, run tournaments and games since 2016. I enjoy dancing and travelling when the opportunity arises.
Andrea Catinella – Film Club Leader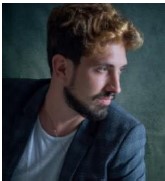 I am a 2nd Year Business and Management student and also attend Film school. A freelance filmmaker taking on part- time jobs in different studios around London while bartending over the weekend. My passions include going to the cinema, reading books and novels, psychology, marketing, media and politics. I love the creative aspects of marketing, enjoy developing, planning, implementing and being part of my artistic project ideas from start to finish.
Manifesto: https://youtu.be/HHd3zeBDgpI
Leone Vitale (Student Trustee)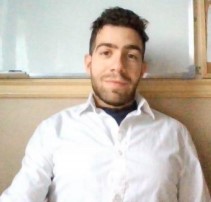 I am a level 6 Law Student who enjoys studying. Travelling,
sports, reading and music are my favourite hobbies. As a PAL
Leader, I put students' development and experience at the top
of my to-do list. An opportunity to impact students the same
way PAL impacted me at the start of my journey at this institute.
I believe the Bloomsbury Institute is a community where people can
grow in all areas of life alongside study. This role will help me
contribute even more.
Manifesto: https://youtu.be/O2wOvnI7n8M
Simona Enache (Student Trustee)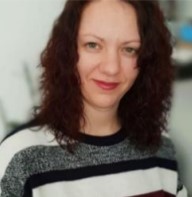 My name is Simona and I am a 3rd year student in Business
Management. I am currently part of the Foundation Peer
Mentoring team at the institute. My hobbies are travelling and
reading. I like to be a good example, which is why I work hard to
get high grades. My motto in life is: "All our dreams can come true
if we have the courage to pursue them". This post will also give me
the opportunity to share my knowledge and encourage others.
Manifesto: https://youtu.be/G1k7QWuDoHM
Olga Prusinowska ( Student Trustee)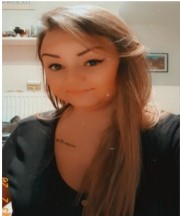 I am a second year Law student and enjoy fighting for justice. I also
love psychology. I am happy when I am able to motivate people to
follow their dreams.
I believe the voices of all students need to be heard and represented
therefore I aim to be speak on behalf of my fellow students. As a
Student Trustee I will use this position to maintain and promote
student democracy as best as possible.
Manifesto: https://youtu.be/efYOejMooV4
---