Omosola (Shola) Fiberesima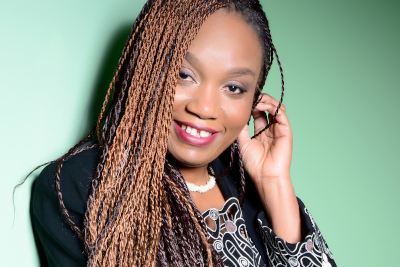 My role as a Student Guild Manager of the Bloomsbury Institute Student Guild is to ensure that the strategic priorities set by the student body are delivered and that the system of student representation is healthy and thriving.
I hold a BA (Hons) in Lifelong Learning from Canterbury Christ Church University, a BA (Hons) in Business Management from Bloomsbury Institute and a number of accredited creative craft qualifications, which include: fashion design, hair-dressing, soft furnishings, balloon artistry and cake decorating. I'm currently studying to obtain an MSc in Career Management and Coaching at Birkbeck College.
I have over 20 years' experience within the creative craft industry, using craft as a catalyst into different ventures including teaching, radio presenting, business, writing and community work.
Interests
I am passionate about bridging the entrepreneurial gap in certain creative crafts hence teach crafts and business skills within Adult Education. I am an author of a children's book and also volunteer with various organisation within the community to combat loneliness and isolation amongst the older people.
External Membership
Chartered Management Institute (CMI)
Research and Publications
Do adult education craft courses reflect the holistic needs of the learners intending to start their own business? A Case Study of (ALL) Adult Learning Lewisham, Working Paper Series (LSBM,2018)
Madichie, N. O., & Fiberesima, O. (2019). Management education trends and gaps – A case study of a community education provision in London (UK). The International Journal of Management Education.
Contact Me.